When people think about restaurants, what first comes to mind is the food. What they don't realize is the need to have good people to prepare and serve the food, in order to provide the best experience to the customers.
Working for the business is highly demanding, since servers, managers, and even chefs are client facing. Utmost professionalism is needed if they are to interact with everyday guests and special clients.
A company that has happy people can be assured of loyalty not only from the employees, but from the guests as well. Tough days can be handled with grace if the people work with harmony and if they think the management cares for them on an individual level.
And if you're looking for fruitful career in the hospitality business, you will need to find an employer that will make you grow as a professional and as a person. These are the things you need to consider if you're looking for your next employer: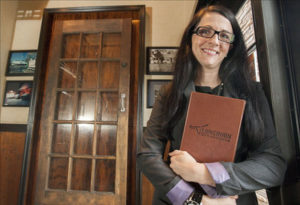 A management team that shares best practices. Most restaurants are looking for experienced employees, but it
doesn't mean that they won't have other things to teach. Aside from expecting you to provide quality service, they should also impart best practices and techniques for you to become better at your work.
A leadership team that will inform the staff of the changes that will be happening in the future. As part of the crew, what you don't want to happen is to become clueless of the things that are happening in your location. To be knowledgeable in these changes will provide you better understanding of how the processes or policies are enhanced.
Having leaders and coworkers that are inspiring to be with. People stay in (or leave) their jobs mostly because of the people they work with. If they work in a toxic environment, where people don't help each other, and where employees are treated like machines, the customers will be able to feel the uneasiness in the place. And of course, employee retention will be a challenge for the restaurant owners.
Learn about the best restaurants to work for, like Longhorn Steakhouse, a company listed by Forbes as one of America's best employers. Check the net and see what employees are saying about their companies.