Chama Gaucha Brazilian Steakhouse is known to many as the top Brazilian steakhouse establishment in Houston and this reputation is quickly growing to every corner of the world. However, if it is your first time visiting you might get overwhelmed with the numerous choices. Some consumers state they get full before they even had a chance to get to the best meals.
To help you plan ahead here is a basic breakdown of some of their bestsellers and what consumers have to say about them.
Ribeye
The ribeye dish is arguably the most popular item on the menu and for good reason. This is a slow-cooked meal with meat that is tender to the touch that it almost melts in your mouth and it is only slightly topped with a soft sprinkle of sea salt for an extra kick in flavor. A good nine of ten reviews all recommend the ribeye and if it is your first time there it is advisable to give it a try if you want to play it safe while still getting satisfied.
Filet Mignon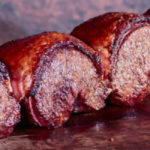 Speaking of tender meat the filet mignon is the most tender piece of meat you can put on a dish. This is the kind of meal you'll want to savor and just like the movies it goes well with a glass of deep, dark red wine. If you want to satisfy a date then this is the bestselling choice for a good night of romance. Just to make it better, it's also wrapped in bacon.
Picanha
This is Chama Gaucha's prime menu item and it does sit well with the consumers. This is the restaurant's best cut of sirloin meat and it shows when you start slicing it with your knife only to discover how tender and juicy it is from deep within. It's the best seller on the menu and for good reason.
Cordeiro
If a top cut of sirloin isn't in your best interest then the Cordeiro is your next best bet and it is a favorite of many tourists. This is a finely carved leg of lamb that has been seasoned so vigorously that you'll find it difficult to eat lamb anywhere else after having a taste of it at Chama Gaucha.
Fraldinha
The bottom cut of the sirloin and also one of the most flavorful items on the menu. This is a very popular choice with younger visitors so if you are coming in with your family then this is the best choice for the teenagers and younger kids.