If you want to know the things you need to prepare if you are thinking of franchising a restaurant, read the article below.
Because of people's love for food, when they think about putting up a business, the thought about going into the food industry comes easy. This is only natural, since if you're going to start a money-making endeavor, it better be something that you are passionate about.
You'll be facing a lot of challenges, so you at least have to have the heart and courage to tackle the problems later on. And when it comes to the restaurant business, franchising has become popular in the recent decades.
With franchising, people usually go for a company that they believe in, not only with its ability to generate huge income, but the belief in the quality of goods it delivers.
Take Ruth's Chris Steakhouse, for example. It's first franchisee was Thomas J. Moran, a loyal customer of the restaurant.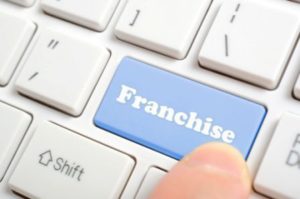 And according to Ruth's Chris's owner, Ruth Fertel, it is the people who come to them to contract.
Franchising however, is not that simple. Requirements may vary depending on the company. Usually, the more prestigious the restaurant, the more are needed from you to produce. So before you contact the business representatives, learn what will be expected from you. These are some examples:
Statement of assets. You will need to provide proof that you have a certain amount of liquid asset—an asset that can be readily converted to cash, and that the prices will not be easily affected by market factors. For one location, you may need at least $1 million or more. You will also need to provide tax returns from the past years to support your claims that you have enough funds to run a restaurant.
Experience in hospitality management. A company will not lend you its name if they don't think you can deliver the quality that they provide their guests. This is especially true if the company has a well-established name in the industry.
Property building. Some companies will need to see where you want to put up your store. If the property is already in your name or if you will have the capacity to get a lease. Some however will help you look for a location after the contract signing.
References. They will need to ensure that you and your businesses are trustworthy, so they will need to do their research and may need to interview your references.